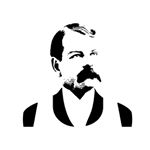 OPENING HOURS
Sun – Thu noon – 10PM
Fri & Sat noon – 11PM
Pickup & Delivery via Uber Eats available

Bellamyplein 51
1053AT Amsterdam
THE BEST BURGER IN TOWN, ALSO AVAILABLE IN THE FOODHALLEN
In 2012, right in the heart of Holland's most famous market: The Albert Cuypstraat in Amsterdam, THE BUTCHER opened its doors. The happening scene of young urbans in 'De Pijp' was the perfect setting for this new concept. A Stylish burger bar serving top-quality burgers, prepared on the spot using only the freshest ingredients without losing perspective of good value for money. The relaxed atmosphere of THE BUTCHER and the professional service level make for the ideal trendy yet relaxed meal out.
'THE BUTCHER', the name says it all. The chefs choose to work only with the best quality meat: Aberdeen Angus beef thus committing to creating the ultimate burger. From the choice of meat, to the selection of herbs, the freshest vegetables, the magic signature sauces, right down to the homemade bun, THE BUTCHER stands for quality, quality and more quality.
True to its metropolitan location, THE BUTCHER is a full service concept open early until after midnight. Whether you crave a late breakfast, a tasty lunch, a hearty dinner or a midnight snack, THE BUTCHER is the place to be.
In October 2014 THE BUTCHER opened a second burger bar at The Foodhallen in Amsterdam. The concept of The Foodhallen, unique in its kind in The Netherlands is inspired by 'indoor food markets' of cosmopolitan cities. The Foodhallen offers a vast array of different bites which can be enjoyed on the spot. This way visitors can explore the culinary market, including THE BUTCHER, one bite at time.
It's bloody delicious!
THE BUTCHER Amsterdam by The Entourage Group
The Butcher's latest Instagram posts