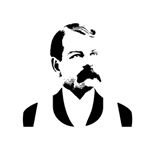 OPENING HOURS
Monday – Friday 11am till 10.30pm
Saturday 10am till 11pm
Sunday 11am till 7.30pm
99-101 Marsden Way
Manchester Arndale
Manchester
M4 3AB
Since serving up its first burger in 2012, the butcher brand has reached legendary status in amsterdam, with five locations in the city and expansion in Berlin, Ibiza and now Manchester.
The Butcher on Albert Cuypstraat is the original, located in the heart of holland's most famous market and the city's trendiest neighbourhood, 'de pijp.' The Butcher is a stylish burger bar serving top-quality burgers, prepared on the spot using only the freshest ingredients. the relaxed atmosphere of The Butcher, excellent food, edgy interior design and professional service level make The Butcher on Albert Cuyp the place to be in Amsterdam.
True to its metropolitan locations, The Butcher is a full service concept open from early till late. Whether you crave a late breakfast, a tasty lunch, a hearty dinner or a late night snack, The Butcher is the place to be.
The Butcher's latest Instagram posts