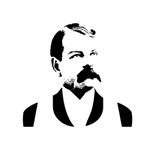 FIND US
THE BUTCHER On Wheels is all over the place
THE BUTCHER on Wheels – A bloody delicious road trip
Since 2012, THE BUTCHER has been shaking up town serving bloody delicious burgers at four locations in Amsterdam, along with THE BUTCHERs in The Hague, Berlin, Manchester and Ibiza, THE BUTCHER goes on a bloody delicious road trip. Introducing… THE BUTCHER on Wheels. The best burger bar in town hits the road with a shiny black, state of the art kitchen on wheels to deliver the best burgers of Amsterdam at food events, music festivals and private events all around The Netherlands.
The Butcher was born on the Albert Cuypstraat in Amsterdam, where it became an internationally loved food concept brand. True to its metropolitan location, THE BUTCHER is a full-service concept offering all-day haute-fast food. From the best meat to the selection of herbs, the freshest vegetables, the signature sauces, right down to the homemade bun; THE BUTCHER constantly commits to creating the best quality burgers. And it's bloody delicious.
THE BUTCHER on Wheels
Buckle up! THE BUTCHER on Wheels will spread its high-quality burgers across the Netherlands with a cutting edge kitchen on wheels. The menu features the famous Angus beef burgers. THE BUTCHER on Wheels also serves, in addition, the 'Silence of the Lambs', 'THE BUTCHER's Wife Favourite' chicken burger and 'The Codfather' fish and chips.
THE BUTCHER on Wheels awakens the globetrotter gene of THE BUTCHER. The traveling kitchen will tour the street of Amsterdam on a weekly basis and pop up on a new spot every time. THE BUTCHER on Wheels will also be a key player on bloody delicious food events, visit booming music festival events, but is also available for private events. Is this the start of a voyage around the world?