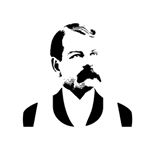 OPENING TIMES
Mon-Sun
7AM – 11AM / Breakfast menu
Mon & Thurs
4PM – 10:30PM
Fri
12PM – 11PM
Sat-Sun
12:30PM – 10:30PM
Kantstraße 144
10623 Berlin
+49 (0) 30 323 015 673
SO MUCH MORE THAN A BURGER BAR!
Much has been written about West Berlin becoming the city's new gastronomic hotspot – and it's true! In June 2016, Amsterdam's trendy burger joint 'THE BUTCHER' opened its first German dependence in Charlottenburg, delighting the district around Kantstraße with exquisite burgers and premium drinks.
The first 'Butcher' opened 2012 in Amsterdam and quickly became an extremely popular venue thanks to its upscale hospitality concept and the central location on popular Albert Cuyp Market. After he won over the domestic market, International hospitality entrepreneur Yossi Eliyahoo, co-founder of THE ENTOURAGE GROUP and renowned Amsterdam hot spots MOMO, IZAKAYA, MR PORTER, THE DUCHESS, Toni Loco, Do Not Disturb and SHIRKHAN, now wanted to bring his burger bar to Germany, first stop Berlin. Other German and European cities followed suit.
HIGH-END BURGER IN A STYLISH YET CASUAL ATMOSPHERE.
Located in the ground floor of the SIR Savigny Hotel, a luxury boutique hotel brand rooted in Amsterdam, the interior of THE BUTCHER is stylish, clean and at the same time comfortable. The atmosphere is cool and casual. Light wooden tables, the typical white butcher tiles and a big open kitchen and bar counter are the key elements. Small booths and a fireplace in the middle of the restaurant invite the guests to relax and dwell while sipping a cocktail. But the best place is definitely the sunny terrace in the patio.
THE BUTCHER is a full service concept. Whether you crave a late breakfast, a tasty lunch, a hearty dinner or a midnight snack: THE BUTCHER is the place to be and the perfect place to meet friends or business partners.
The menu offers a wide range of high-quality food with a key focus on high-end burgers. Every aspect gets its deserved attention, starting from the best Aberdeen Angus beef, to the perfect mix of herbs, the freshest vegetables, the secret signature sauce and the home baked bread – the BUTCHER team is striving for perfection.
But THE BUTCHER is much more than a burger bar. Salads, Chicken Wings as well as some vegetarian specials complete the outstanding fine dining experience; the excellent cocktail and beer menu leaves no wishes unfulfilled and invites to stay a bit longer. In the morning, a delicious breakfast with Egg Benedict, Shakshuka or Pancakes will make for a perfect hangover cure and give you a nutritional start in the day.
It's bloody delicious!
THE BUTCHER Berlin by THE ENTOURAGE GROUP
IMPRESSUM
EHPC Hotels Betriebs GmbH
THE BUTCHER Berlin
Kantstraße 144
10623 Berlin
T: + 49 30 323 015673
M: info@The-Butcher.com
W: www.The-Butcher.com
Geschäftsführer: Assaf Lahav
Amtsgericht Berlin Charlottenburg: HRB 160879 B
Ust- ID: DE 296 555 208
Aufsichtsbehörde: Ordnungsamt Berlin Wilmersdorf- Charlottenburg
The Butcher's latest Instagram posts